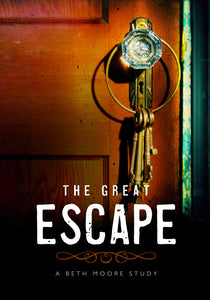 The Great Escape by Beth Moore
The Great Escape exposes and explains traps and snares. Invites and reignites God-given freedom. Embraces the will of God as the height of desire and destiny. Includes two teaching sessions followed by an optional ministry/testimony time. 
This set includes: 
3 DVDs  (70 minutes, 70 minutes, 40 minutes, Closed captioned) 
1 listening guide.